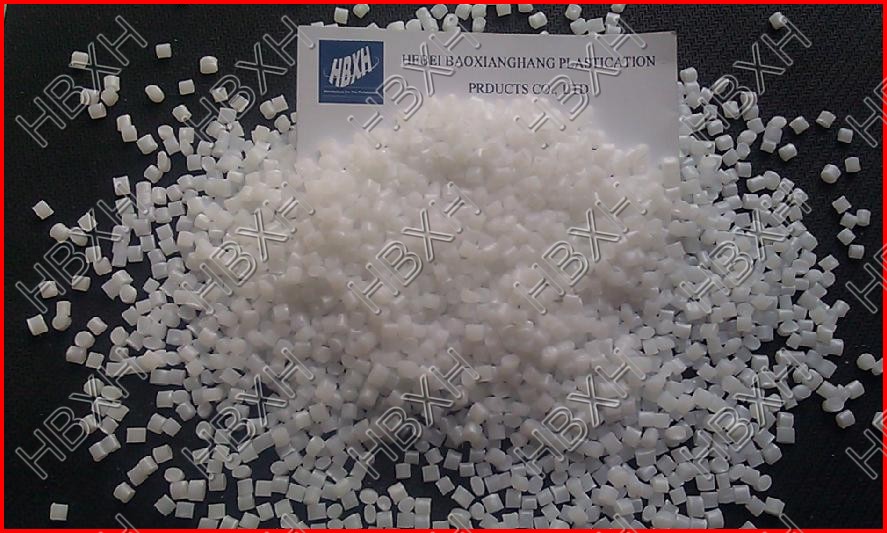 Polystyrene ( PS)
Performance Item

Test Method

Test Data

Unit

Basic
Property

Melt Flow Rate

ASTM D-1238

3.5

g/10min

Physical
Property

Fire Retardance

UL 94

HB

Mechanical Property

Rockwell Hardness

ASTM D-785

1.70

IZOD Impact Strength

ASTM D-256

11.6

kg. cm/cm

Flexural Modulus

STM D-790

1950

N/mm2

Elongation

ASTM D-638

60

%

Tensile Strength

ASTM D-638

60

%

Thermal
Property

Vicat Softening Point

ASTM D-1525

100

° C

Heat Deflection
Temperature

ASTM D-648

87

° C
Product Description
Application: Flexural performance is good, have good processing performance. Used for cheese box, cover, the refrigerator parts, furniture. High gloss, high strength, good resistance to rush. Used for parts, air conditioning chassis, food packaging, and CD pieces, radio and television cabinet. Liquidity is good, high impact. Used for office supplies, toys, furniture parts, molding foam.
Style: GPPS, HIPS, EPS
Grade: injection grade, film grade,pipe grade,coating grade,bottle grade,fiber grade,etc
Tech grade: nature grade, recycle grade
Colour: nature transparent, white , black,etc ( or as client request)
Packing: 25kg/bag ( or as client request)
Use:
1 a new filler material, it can be filled in toys, soft fabric home, cushion products, flexible and beautiful smooth features, also used in building insulation wall as thermal insulation.
2 Used for cheese box, cover, the refrigerator parts, furniture. High gloss, high strength, good resistance to rush. Used for parts, air conditioning chassis, food packaging, and CD pieces, radio and television cabinet. Liquidity is good, high impact. Used for office supplies, toys, furniture parts, molding foam
3 1. Food packaging., Electrical industrial, instrumentation, communications equipment industry and other various instruments has been widely used as a shell, lamp, optical parts, equipment parts, transparent windows mirror, transparent model, acid, chemical storage tank, acid tank transport, telecommunications components, high frequency capacitors, high frequency insulation pads, brackets, inserts and frozen insulating material